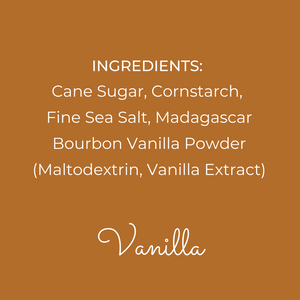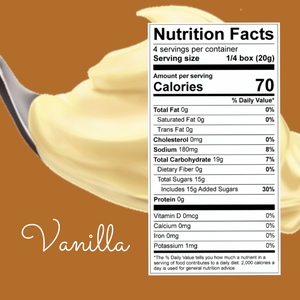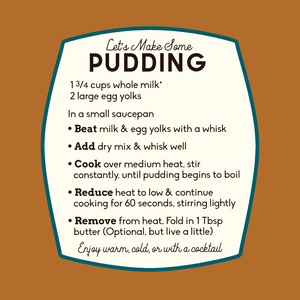 Madagascar Vanilla | Single Flavor Pack
"South & Spoon pudding is wicked good." -Julie L
Creamy delicious vanilla that's anything but plain.  Our vanilla is made from Neilsen Massey Madagascar Bourbon Vanilla and stands on its own as well as being the best recipe friend you could ask for.  Just think of her as the best wingman you'll ever have!
Ladies, We just sampled the Salted Brown Sugar Pudding Mix – the sounds of delight were universal.  WOW – now that is pudding! 
Sally Robinson
I haven't had pudding since I was little because I'm allergic to dairy products. This is AMAZING! I think I'm going to cry!
Jenny T
Referring to Salted Brown Sugar pudding made with rice milk
Holy Cow, I've been eating pudding my whole life but never knew it was supposed to taste like this!
Erica O
It tastes like my grandmas homemade pudding used to. Delicious!
Suzanne
The Lemon tastes like the best lemon bars I've ever tasted. Sweet but tart. I think about the lemon all day every day.
Amanda
Whoa! That's really good. That's like, really REALLY good.
Jerry
Upon first trying the*NEW* Lemon Flavor
I gave up your pudding for Lent. Afterwards, I had to have it every day, I missed it so much! My husband asked if next year I could give up sex for Lent.
Mary L.
We made warm pudding sundaes with vanilla ice cream using chocolate and brown sugar pudding mixes... Bowls of magical goodness, that's what it was.
Michelle
Free Shipping on 6+ boxes!
Honestly, once you make 2 boxes for a pie and 1 box to eat yourself and 1 box for the frozen pudding pops you're gonna need 6 boxes of pudding!
Check out some recipes!